Home / SEO / Reputation Management
Reputation Management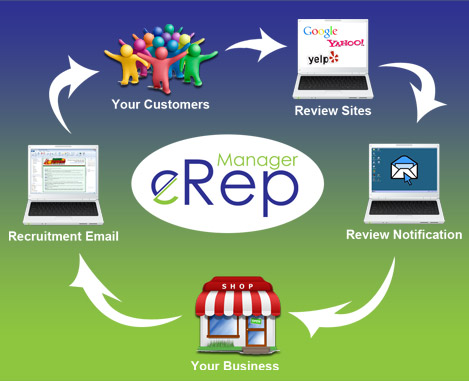 What is your business' reputation worth?



eRepManager, developed and sold by Community Communications, is a system for recruiting, monitoring and responding to online reviews. It enables you to:
Be notified every time someone writes a review about your business
Respond to your reviews immediately
Recruit loyal customers to write positive reviews
And much, much more!
Popular review sites such as Yelp, Google and Yahoo have become highly influential, and taking control of your reputation on these sites is critical. eRepManager gives you everything you need to turn these sites into positive promotional campaigns instead of threats. With eRepManager, you'll never be blindsided by negative reviews again.

For more information, please visit www.erepmanager.com.